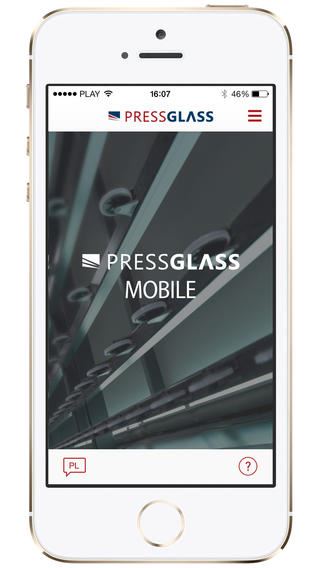 PRESS GLASS MOBILE application is intended for PRESS GLASS Clients, Partners and Staff. The shared tools will always be at hand from now on.
The current version of the application allows the management of declarations of performance for the produced orders and easy selection of acoustic glazed units based on acoustic parameters. A noise damping simulator helps to compare the noise perception effect and simulate noise damping/amplification depending on the selected set of acoustic glazed unit and noise type. The application enables easy configuration and visualisation of the spandrel colours and silk-screen printing visualisation based on the selected pattern and colour.
The new configurator helps to quickly match solar control glass to the design requirements – depending on the entered range of initial parameters: light transmission and reflection and heat energy transmission, reflection and absorption. Using the gallery you can browse and download to your mobile device good quality photos and product visualisations. The range of ornament glass, internal Georgian and spacer bars is now available in the gallery.
The application is available in Polish, English, German, Norwegian, Croatian, French, Italian, Russian and Swedish.
It can be used on iPhone/iPad mobile devices with iOS (version 6.0 or more recent is required) and on Android mobile devices (smartphones and tablets).